Testing the schedule feature of the WordPress with STEEMit.
In my last post, I did change the publish time, so that might be the reason it published when I wasn't expecting it to be published. This time I am setting the publish time to 14:30 and will leave it. Currently it is 12:54, so it will be over an hour before I expect this post to be published.
If the publish feature doesn't work, then there are still benefits of using WordPress over STEEMit to draft my Articles.
The first benefit is that the article will be published on both my blog and on STEEMit.
I've been meaning to take some of my STEEMit Articles and post them on my blog site. If I had started using this plugin in the first place, then it would save me the time from doing copy and paste to move my articles to the blog.
A second benefit is that WordPress does offer a Word count at the bottom of the post. It is always good to know how much you have typed. On STEEMit, sometimes it feels as if I have put in a lot of text, only to have it seem like much less when published.
And, as sort of hinted at in the last benefit, the WordPress interface is a bit nicer to use than the STEEMit interface. Sure, the automatic preview is really nice on STEEMit, but the linking and adding images is much easier on WordPress.
We will just have to see how it goes.
---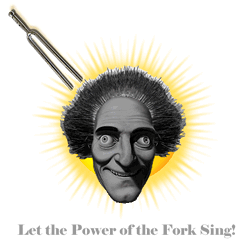 Let the positive energy sing!
More Power to the Minnows!!
About DeanLogic
Dean has been playing around with programming ever since his family got an IBM PC back in the early 80's. Things have changed since BASICA and Dean has dabbled in HTML, JavaScript, Action Script, Flex, Flash, PHP, C#, C++, J2ME and SQL. On this site Dean likes to share his adventures in coding. And since programming isn't enough of a time killer, Dean has also picked up the hobby of short film creation.