Time for another silly game review. Whether it is my review that is silly or the game is, will be determmined by the reader.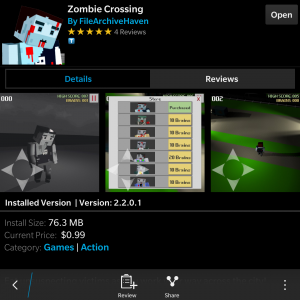 Back in the 1980's arcades (that place in the mall that you would go to in order to play games) had several games that had a simple premis, but would draw you in for hours just to do a very basic task. One of these games was Frogger. All you had to do was get the frog to hop across the road, grass and river to the other side. Occasionally you would guide the frog to get something to eat. Simple and highly addictive.
The current pop culture is full of zombies. Movies about surviving zombies or being a zombie. Television shows about being a zombie or surviving zombies. And in the real world, people who dress up like zombies for parties or to get together with a whole lot of other people and do a Zombie Walk.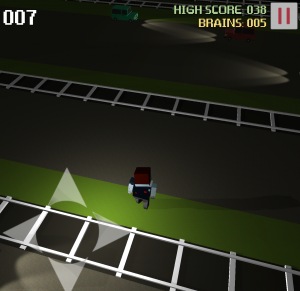 Well, FileArchiveHaven has combined these two things into the game Zombie Crossing. As in Frogger, the object is to help the zombie cross the road and railroad tracks. Unlike Frogger, there doesn't seem to be a safe side to end the journey. Frogger had "night" scene, but Zombie Crossing is an eternal creapy darkness. And the snacks aren't flies, but the brains of the hapless humans that you run into while crossing. Well, you are a zombie. Mmmmm braaaains.
A simple concept with simple controls that can draw you in. Just keep crossing and crossing to find safety on the other side, if you can. For the price, you'll get every brain munching penny's worth.
And there's even an in-app store for modifying your zombie. Just pay with braaaaains!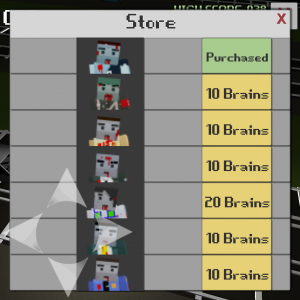 Get your copy of Zombie Crossing today in BlackBerry App World.
About DeanLogic Passport
Dean has been playing around with programming ever since his family got an IBM PC back in the early 80's. Things have changed since BASICA and Dean has dabbled in HTML, JavaScript, Action Script, Flex, Flash, PHP, C#, C++, J2ME and SQL. On this site Dean likes to share his adventures in coding. And since programming isn't enough of a time killer, Dean has also picked up the hobby of short film creation. This is my Passport account (formerly my Z30 account) . Any posts made by this account were created Working Wide with my BlackBerry Passport device.