One of the issues with publishing content is getting your content on all the platforms that you want to see it appear. In most cases, you can publish a post and have it automatically publish to Facebook, Twitter or whatever social media site you have connected to your blog. This allows for maximum exposure with less effort.
Right now, STEEMit only has the ability to share to Twitter and Facebook, which is probably the best way you want the flow to go. STEEMit is more of a social media platform than a blog. The reason I say that it, because while you can just use STEEMit as a blog, you cannot customize a central location for your posts. Everyone has the same look and layout for their user page. And that is exactly what it is, a user page.
What is needed is a way to publish to STEEMit from a blog automatically, just like you would push out your blog posts to Twitter and Facebook. And that's where WordPress Steem comes in.

STEEMit developer @recrypto has made a WordPress plugin that will allow you to create a WordPress Post or Page and then have that be published to your STEEMit user account. You can set the Rewards payout and the tags for the STEEMit article. The tags can be different than your WordPress tags, which is good, because STEEMit has a limited number of Tag/Topics, while your WordPress site can have as many as you want.
WARNING: Once a post is published or updated on the Steem blockchain, there would be a PERMANENT record of it on the Steem blockchain.
There is also a reminder that when you do post your article, it will live on in the blockchain. Everything on the Internet does live forever. But, it doesn't have to be what you posted on your blog. You do have the option of using a different content for your STEEMit post than for your WordPress post. I'm sure this would be helpful if there were things on your WordPress post that just wouldn't work with the STEEMit Markdown.
But, the one benefit and the real reason I am writing this post is to see if I can set my WordPress post to publish in the future and have the STEEMit article be published at that time as well. There are two perfectly good reasons for doing this.
One, you might have a multi-part Article that you want to create, but you don't want to publish out all of the articles at the same time. And, maybe you want to review the previous articles before publishing the center. By being able to publish when you want to, it eliminates the worry of posting too many articles in a row and having them lost in the crowd of articles.
Two, you want to post you Article at the right time. I have no idea what the right time to post Articles is on STEEMit. A couple people have tried to figure it out, but it does seem sort of random on what is the good time. But, you probably don't want to publish late at night when your readers are asleep. So, if inspiration does come to you at 10 o'clock in the evening, it would probably be best if the post can wait until the next day when everyone is awake to read it.
Of course, by having the ability to post when I want to, I could do an experiment as to when it is best to post articles of a particular topic and tag. Then I might really know when it truly is the best time to post on STEEMit.
For those of you reading this article on DeanLogic.com, you can see my other STEEMit articles by using the https://steemit.com/@deanlogic URL.

___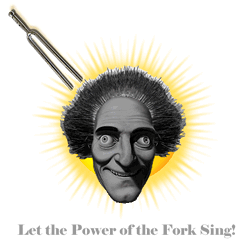 Let the positive energy sing!
More Power to the Minnows!!
About DeanLogic
Dean has been playing around with programming ever since his family got an IBM PC back in the early 80's. Things have changed since BASICA and Dean has dabbled in HTML, JavaScript, Action Script, Flex, Flash, PHP, C#, C++, J2ME and SQL. On this site Dean likes to share his adventures in coding. And since programming isn't enough of a time killer, Dean has also picked up the hobby of short film creation.